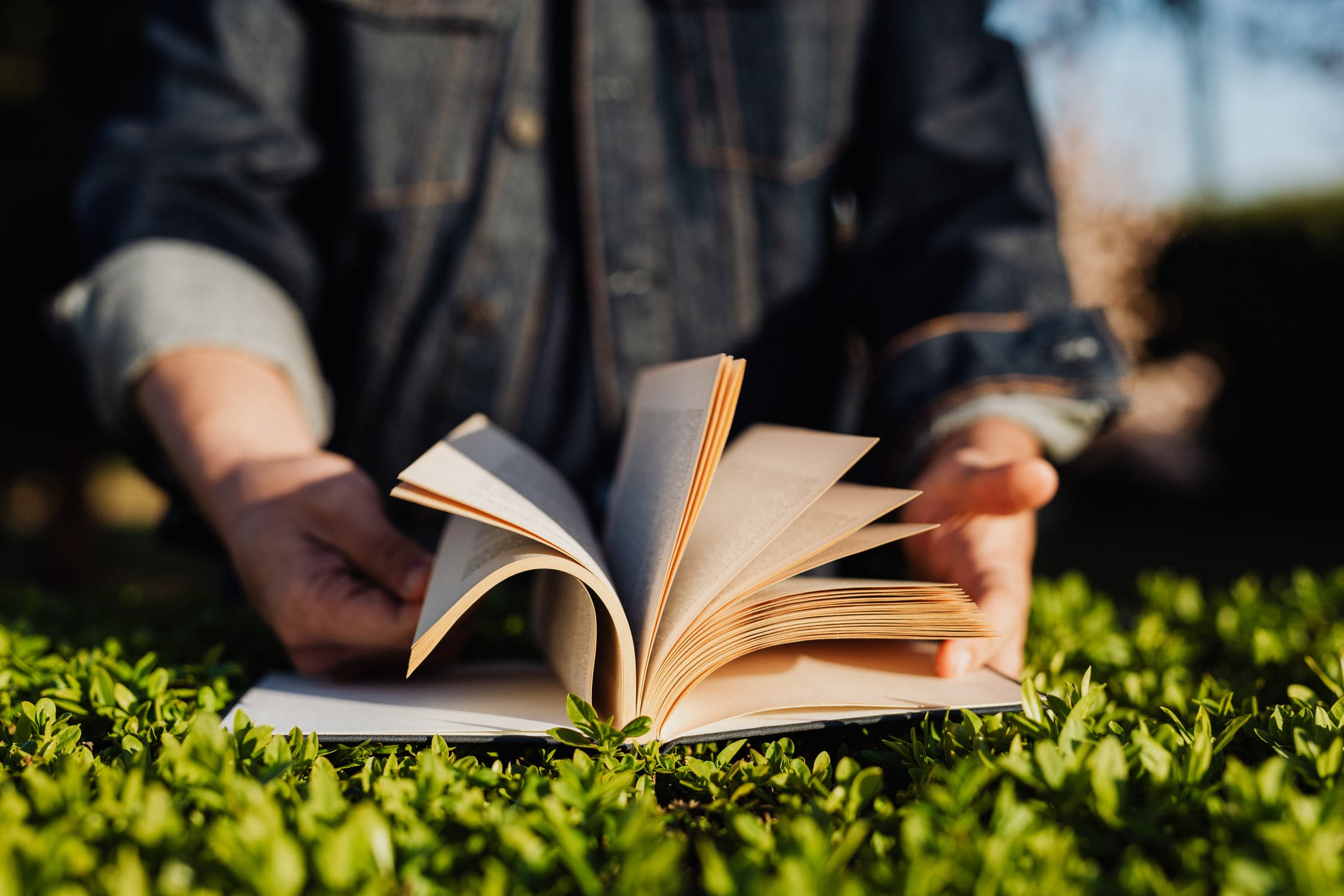 Reading fiction has shown to have a variety of cognitive benefits including boosting empathy, verbal abilities, moral attitudes, motivation, and social skills.
---
We have so much exciting technology to keep ourselves entertained and occupied (TV, movies, video games, and the internet), so it's easy to forget the power of reading a good old-fashioned book.
According to a survey conducted by the Pew Research Center, about one in three people say they haven't read a single book within the past year, including print, electronic, or audio form.
When's the last time you've finished a book of any type (fiction or non-fiction)?
Unfortunately, many people today haven't read a book for entertainment or pleasure since they were last in school. While reading can seem like an old habit from a past generation, a lot of new research shows that it can lead to a variety of mental benefits.
Here's a breakdown of the mental benefits of reading:
More research still needs to be done on the benefits of reading, but so far it is very promising.
How to Make Reading Into a Daily Habit
I never considered myself a natural reader or "book lover" growing up. In school, I was always more of a science and math person rather than a literature person.
During my college years I started going to the library more often, but mostly to read non-fiction books and do my own research into science, philosophy, and self-improvement. Since then I've averaged about 5-7 books each year, which isn't too bad. Many of them I eventually used as inspiration for articles on this site.
Over the past couple years I've turned reading into a consistent daily habit. Now it's something I do because it's just a part of who I am.
In my recap of 2020, I mention how reading was one of my biggest habit changes last year. I also expanded my tastes a bit by reading more historical biographies, which was a nice change of pace for me.
Thanks to the help of a habit tracker, I now have "Reading" on my daily to-do list.
Now it's something that's deeply ingrained into my everyday routine, even if I only get the chance to read one chapter per day (start small and be consistent: that's all it takes to create momentum and progress).
Here's a recap of my progress over the past year: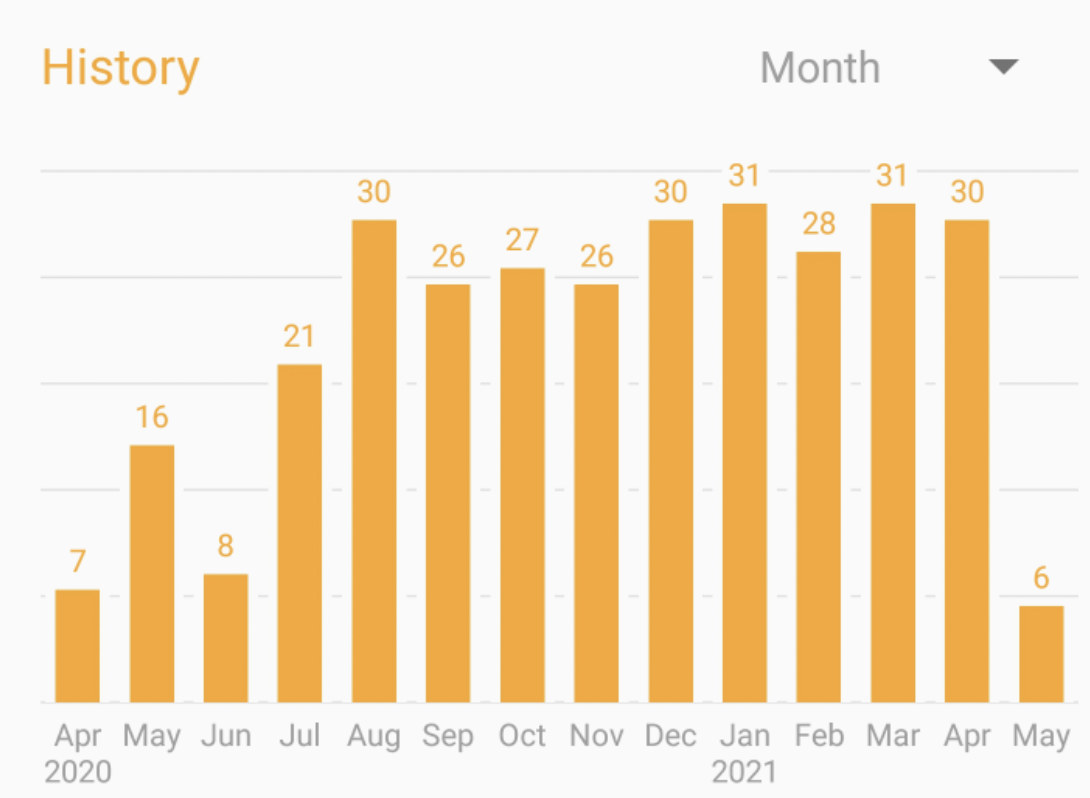 I'm currently on a 150 day reading streak…
Not coincidentally, my time spent playing video games and watching TV has also gone down this year. But that wasn't a conscious goal on my part.
This year I've been upgrading my reading habits further and finally starting to read more fiction. I'm mostly focusing on old sci-fi classics, which have been a great entry point for me.
When it comes to choosing what books to read, the most important thing is to find material you genuinely enjoy and sparks your interest.
To be honest, before this year I can't remember the last time I read a fiction book since high school. I've never even read a single chapter of a Harry Potter book, which was tremendously popular growing up – I still get judged for that fairly regularly (please spare me the hate mail, haha!)
On a whim earlier this year, I picked up my first fiction book in a long time: The Dispossessed by Ursula Le Guin, a sci-fi classic from the 1970s. After only reading a couple chapters I could already feel my brain activating in new ways and opening new pathways – I immediately went on Amazon and picked up 5 more sci-fi books.
Here's a list of the sci-fi books I've read so far in 2021:
The Dispossessed: An Ambiguous Utopia by Ursula Le Guin (1974)

Foundation by Isaac Asimov (1942)

The Forever War by Joe Haldeman (1974)

Do Androids Dream of Electric Sheep? by Philip K. Dick (1968)

2001: A Space Odyssey by Arthur C. Clarke (1968)

Neuromancer by William Gibson (1984)

Dune by Frank Herbert (1965)
I definitely plan to expand my tastes further in the future. I'm going to start transitioning to more fantasy stuff later this year; for now, I'm really enjoying these sci-fi classics and I have a few more I want to knock out.
Every single book I've read so far this year has influenced me and changed my thinking in some way.
Anecdotally, I can confirm a lot of the research mentioned above. I definitely feel improvements in my vocabulary, communication skills, and social skills – and I've certainly discovered a lot of new sources for motivation and inspiration.
Reading has also helped me to focus more without always needing some digital device to keep my brain occupied. It forces me to use my imagination muscles, which so many of us take for granted as we get older.
When you read, you have to focus and paint a picture in your head of what's happening in the novel. It's a very active process compared to just sitting in front of a TV passively consuming images and sounds.
Overall I'm very grateful for my new reading habit and I encourage others to start reading more as well – the benefits may surprise you!

Stay updated on new articles and resources in psychology and self improvement from The Emotion Machine:
The post How Reading Fiction Improves You and Your Brain appeared first on The Emotion Machine.